Event Toilet Hire, London & The Home Counties High Volume Mobile Toilets For: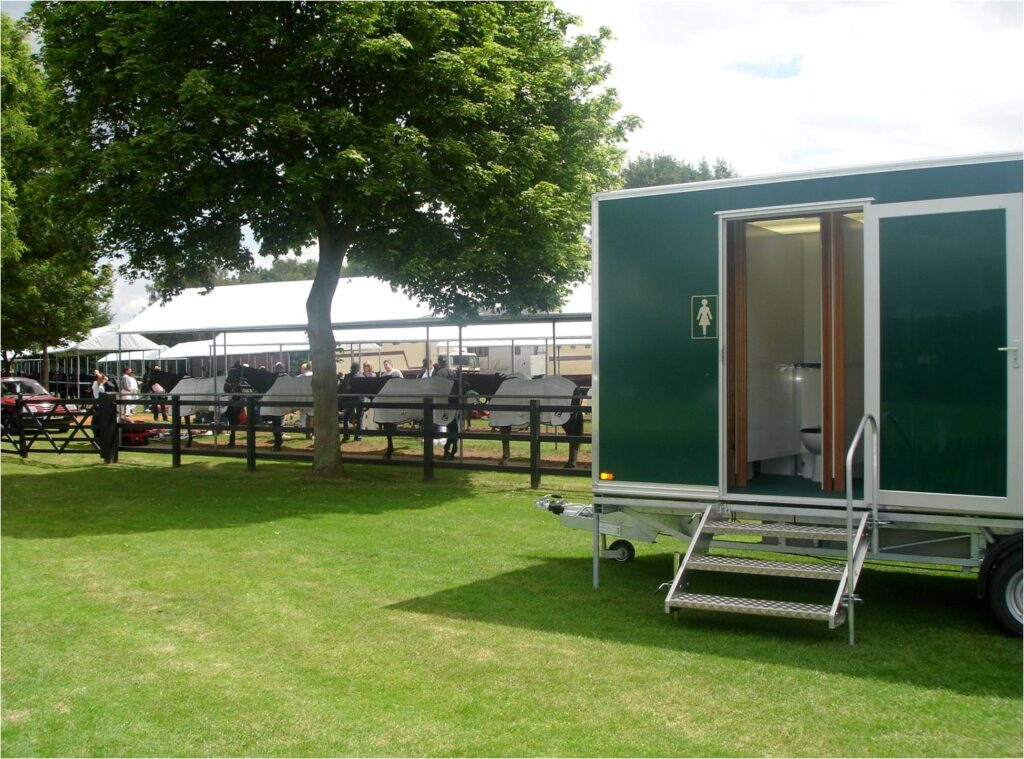 Sporting Events/ Festivals/ Agricultural and Equestrian Events
When you are looking for Event trailers to cater for large events D & P Luxury Toilets have a solution for every event need.
We offer a range of mobile event trailers, special need facility and free standing cubicles for larger events.
D&P Luxury Toilets specialize in formulating a solution for the sanitary requirements of specific events and venues.
Large Self Contained Event Models-Event Toilet Trailers
Nine bay single sexed event toilet units
Five ladies and four gents event toilet units
All Gents urinal and W.C unit
All ladies 6 bay toilet unit
4+2 event trailers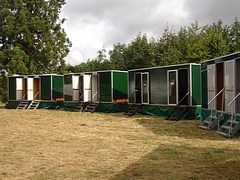 All our larger self contained mobile toilets are provided with clean, safe and durable equipment. We also offer full on-site technical and cleaning support and our set up and de-rig time is flexible to fit with the event. We are happy to quote for the complete sanitary requirements for a multiple day event toilet hire.
Download our Large Event Trailer brochures HERE
D & P Luxury Toilets has a range of freestanding cubicles which are suitable to support car parks, first aid areas, security and sub areas of venues.
Free Standing Cubicles-
Perfect for large events and to support sub areas of venues. D & P Luxury Toilets are able to offer full technical support and on site assistance with an event.
Download our Free Standing Cubicle brochure HERE
MaxiFree Cubicles
Basic plastic cubicles
Hand wash facility with water and soap
Self contained flushing additive toilet
Perfect for events with both large and small numbers
Easy Acces Free Standing Cubicle
Large free standing units
Available with drop down baby change facility
Wide access door
Antiseptic hand cleaner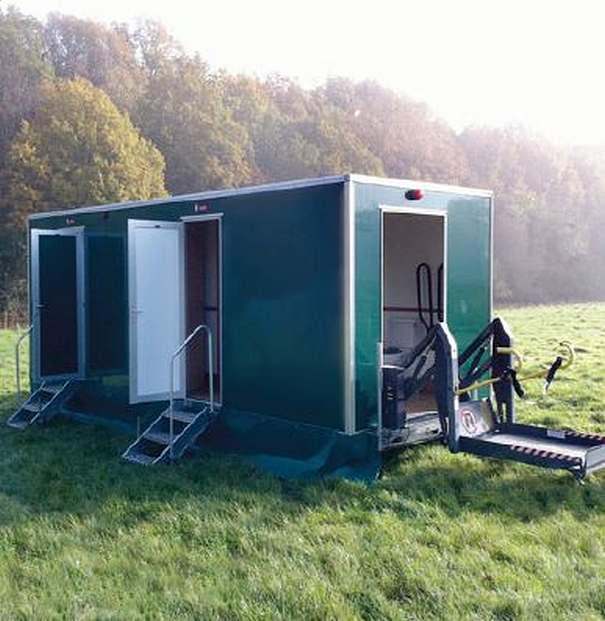 Special Needs Facilities-
We have a range of luxury trailers and free standing cubicles available with ramps and lifts that cater for every event need.
Please click HERE to be directed to our disabled friendly range.
Our aim is to provide the correct sanitary requirement for a larger event that is not only functional but clean and durable.
We have experience in providing event facilities for the following:
Polo MatchesLarge Event Sanitary Requirements
Pony Club Events
Car Racing
Music Festivals
Concerts
Car Exhibitions
New Years Day Parade
Family fun days
As well as toilets during office refurbishments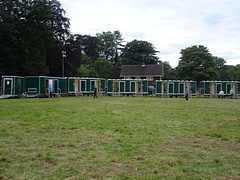 We aim to provide the exact services you are looking for and our team can provide you with friendly and professional advice tailored to your event. For more information about our luxury toilets for larger events please feel free to contact us on 01494 526 065